Vincent's Den for Men – Mens Haircut Mens Hair Stylist Kingsway Etobicoke
Mens Haircut Mens Hair Stylist Kingsway Etobicoke
For over 40 years, Vincent's Den for Men has been serving the Kingsway area of Etobicoke.  At Vincent's it's simple – a great haircut, in a fun, friendly, comfortable atmosphere.
The Vincent's story began in the early 1970's, when a barber shop – Vincent's Den for Men, was founded by Vincent himself.
In the early 1980's, a young John Freda growing up in Etobicoke, was looking for his career path. He decided to try accounting, but quickly realised it was not for him. While spending some time with some hair stylist friends at the local mall, he discovered his calling – hair. He immediately enrolled at Bruno's School of Hair Design in downtown Toronto. After graduation, John worked in a few local shops in the Bloor/Royal York area of Etobicoke.
In 1983, John responded to a job listing in the Toronto Sun for a hair stylist at Vincent's Den for Men. He went in for the interview and within a few hours, he was on the floor working.
In 1989, Vincent decided to sell the business. John was ready to take the next step in his career and decide to buy the shop himself.
More than 25 years later, John still owns and runs the shop and his love and energy for hair styling has only grown. He and his experienced team offer great service to both men and women; of all ages.
His clients range in age, from as young as 1 year, to those in their 90's. Many of his clients first came to Vincent's as children and continued to return to John and his staff as they grew into teenagers, then adults; still continuing to return today.
John's business philosophy is simple – giving his customers a great hair cut, in a comfortable atmosphere. John's greatest satisfaction comes from making his customers happy. When a client walks in having a bad day, then he or she leaves laughing, John has done his job.
At the end of the day, the only thing that matters is how hard you laughed

– John Freda
When you walk into Vincent's Den for Men, you are greeted with a friendly smile. While you relax, enjoy a complimentary coffee, espresso, cappuccino, tea, or water. You are then treated to a wash using American Crew hair products; including a scalp stimulating conditioner. All men's haircuts also include a relaxing, hot lather neck shave. Your experience at Vincent's is very important to John and the staff. He even plans the music he plays according to the day of the week. On a Monday, he wants to ease you into the week. John wants you to be relaxed, so you will enjoy some nice jazz. By Saturday, John is well into weekend mode. You will find the fun-loving staff at Vincent's in their jeans, with rock music playing in the background. We want you to feel soothed, we only play music, no televisions. Should you need to connect, not to worry – we offer free WIFI.
John likes to have a good time and wants everyone who walks into Vincent's to enjoy themselves. It is truly about the whole experience.
The only thing we take seriously is the hair

– John Freda
John and his fantastic team have combined their talents and hard work to make Vincent's what it is today. The staff includes John himself, who specialises in men's feather razor cuts, as well as 4 other stylists. Full-time stylist Theresa Leja has been with Vincent's since 1984 and takes pride in her relationships with her clients. Julie Morton has worked with John since 1999 and specialises in women's cuts, clipper over comb, and fade cuts. Along with part-time stylists Joe and Iris, the staff have been essential contributors to the continued success of Vincent's Den for Men. Their vast experience combined with their ability to keep current with trends, keeps their clients coming back. Vincent's has really become a part of the community and is the destination for mens haircut mens hair stylist kingsway etobicoke.
Children under 12 and seniors receive an everyday discount.
Give your friends and family the gift of a great haircut. Gift certificates are now available in any denomination.
Contact Vincent's Den for Men by phone 416 233 9887 or email to book your appointment today. We are conveniently located in the Humbertown Shopping Centre, with plenty of free parking – 270 The Kingsway, unit #58.
Vincent's Den for Men accepts all major credit cards – Visa, Mastercard, AMEX, Interac Direct Payment, and cash.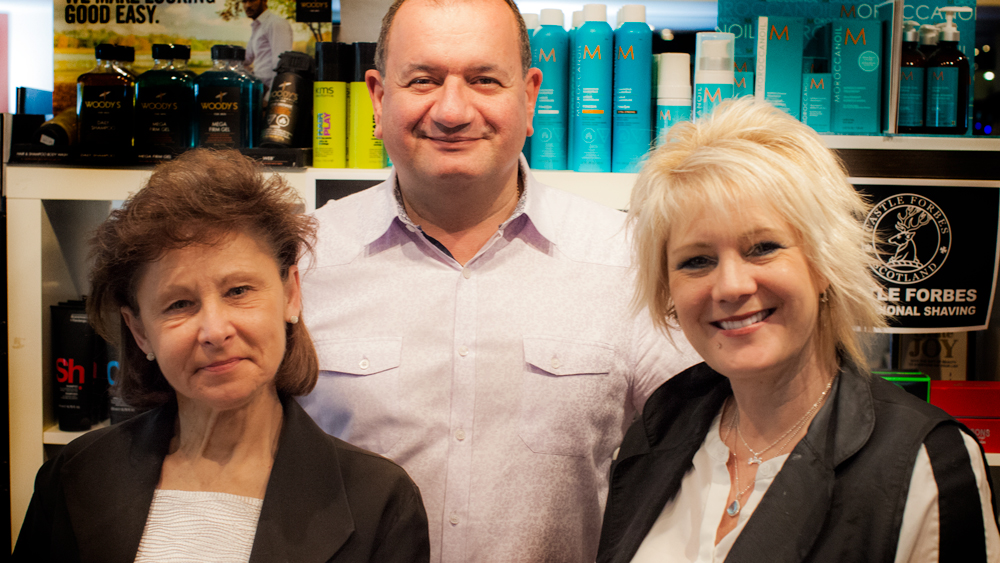 Vincent's Den for Men offers a full range of services to men, women, children, and seniors. Our services include:
Hair cutting
Men's feather razor cut
Clipper over comb
Fade cuts
Hair colouring
Highlights
Scalp treatments
Every visit to Vincent's also includes a hair wash using American Crew hair care products; including a scalp stimulating conditioner. Men's cuts include a complimentary, hot lather neck shave.
Enjoy a complimentary coffee, espresso, cappuccino, tea, or water during your visit to Vincent's. We also offer free WIFI, should you need to connect.
Children under 12 and seniors receive an everyday discount.
Give the gift of a great haircut, gift certificates are now available at Vincent's Den for Men.
Our Products
Vincent's quality hair care and styling products
In the Studio
What's happening at the shop
This error message is only visible to WordPress admins
Error: No feed found.
Please go to the Instagram Feed settings page to create a feed.
Testimonials
what our great clients have to say…
I had to look long and hard to find a neighbourhood hairstylist that would do a Flat top.  Most places these days don't know how to do it, think it's too difficult, or charge an additional premium price.  Fortunately I walked in to Vincent's, met John, and was referred to Julie.  I am very impressed with her talent in managing to give me a wash, and a free-hand Flat top, all in 20 minutes!  Julie has an excellent eye and the end result is always uniform and extremely well balanced.  She is also excellent with a straight razor and the end result is always impressive.
John has been cutting my hair for 25 years and I have always been happy with the service at Vincent's.  Everyone at Vincent's is very pleasant and helpful.  Occasionally John even has a funny joke!
I just wanted to say that I continue to enjoy the attention and service quality from you and your staff that I have had since I have been using your services over the past 30 years and counting.  Continued success in delivering great service, great customer appreciation and fantastic attention to the hair / services you offer at Vincents.
I have had my hair styled by John at Vincent's Den For Men for about 25 years and would not trust anyone else.
I have been a customer of John's for over 20 years, and can honestly say that he looks after his customers as if they were family.  John and his team are dedicated professionals who you can rely upon for great Service! I would not hesitate to recommend them to anyone.
Started using Vincent's Den-for-Men over two years ago when I retired from my downtown employment. Such great value I wish I had found them sooner, as quality right up there at a much more reasonable price.
Atmosphere is welcoming and friendly – the staff work together as a team to make me feel my custom is appreciated and valued. I have usually been styled by Julia, but others have involved from time-to-time. In every case the outcome passes the stiffest test – namely approval from my wife!
PS Despite the name, I have seen ladies having their hair styled at this establishment
Teresa has been cutting my hair for more than ten years. She has always done a great job, the shop is conveniently located for me and she can typically accommodate me on a walk in basis.
I have been getting my hair cut at Vincent's Den for many years and have always received great service in a friendly atmosphere.
John and his team do a great job!
Getting my haircut used to always make me anxious, but when I came to Vincent's Den, I felt right at home! I always look forward to seeing Julie, John and the rest of the crew and we always have a good laugh. I actually look forward to getting my haircut now and feel very comfortable switching styles because I am always in good hands at Vincent's! I would recommend them to anyone who is looking to feel confident about an existing or new hair style!
Cheers!
Jeff
I have been coming to Vincent's Den, and John and Theresa, for over 30 years, since my first haircut, interrupted only when I've moved out of the west end. It's good to be back, as everyone always has a smile, is happy to chat, and they do a great job.
John has been cutting my hair for over 30 years now. He is a talented stylist who can consistently cut your hair the way you like and will also recommend hair styling ideas to help "make you look your best". In addition to John, the staff at Vincent's Den, such as Teresa, Julie and Iris, have always been exceptional individuals when it come to hair styling and customer service. So give Vincent's Den a visit, for a great cut.
Vincent's Den provides great service while providing a nice relaxing atmosphere. I have been getting my haircut from Julie for over a year and she never disappoints. I always look forward to sharing some laughs with Johnand would recommend this shop to anyone.
I have been coming to Vincent's Den for many years and the quality of the service that I have experienced has always been at the highest standard. A friendly and comfortable atmosphere the staff do their very best to make your visit a pleasant one. John is the owner and manager of the hair salon and he is fully committed to ensuring great customer experience and to the success of the business. Julie, Theresa, Joe, and Iris are among the dedicated team supporting John. Julie is my personal hairstylist. A highly skilled and trained hairstylist with a kind heart and caring interest to serve her customers well. I recommend that you make an appointment and come and visit Vincent's Den and experience for yourself the excellent quality of service that we all have experienced over the many years of returned visits to Vincent's Den.
Great hairdresser's with very friendly people working there! Teresa has cut my many times and I've always been happy with the results! Also a very nice atmosphere and environment. They are always happy to see new customers. Great place that you should give a try!
I have been coming to Vincent's for a long time to have my hair cut by Julie.
She does a good cut and the atmosphere in the shop is very sociable.
I would like to take a moment to give my sincere appreciation to John and his staff at Vincent's Den For Men. I'm in my late fifties and have had John cut my hair since high school (sorry to age you John). I've lived in various cities since then but never have I let anyone else cut my hair. There's a certain comfort in that. My two sons have grown up in John's chair as well. It's that kind of place. Go on in and introduce yourself. You won't be disappointed!
John always gives me a great haircut and the service is outstanding.
Thank you.
Vincent's Den for Men
Humbertown Shopping Centre
270 The Kingsway, unit #58
Etobicoke, ON
M9A 3T7
416 233 9887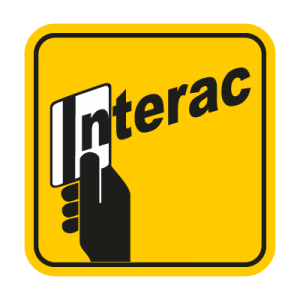 Hours
Monday – 9am-6pm
Tuesday – 9am-6pm
Wednesday – 9am-6pm
Thursday – 9am-7pm
Friday – 9am-7pm
Saturday – 8:30am-5pm
Sunday – CLOSED